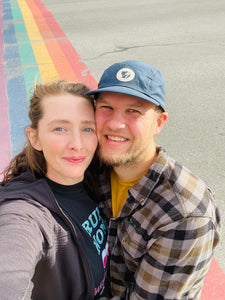 September 28th Update:
We closed our doors for the Summer season. Thank you to everyone who helped us make this a phenomenal summer, we truly appreciate every single one of you.
We will be closed for about a month to inventory, clean, rearrange, catch up on restocking things, travel, rest, relax, and be a family.
You can still place orders on our website, and we will fulfill them promptly. We are offering FREE delivery to Juneau area while we are closed, and as always we are offering a flat rate $10 shipping for any order. If you order $150 or more, it ships free. :)
As always, thank you for supporting us ❤️

Jessica, Cody, and Evie
Thank you for supporting our Small Business

Thank you for supporting our Small Business

Thank you for supporting our Small Business
Thank you for supporting our Small Business
Thank you for supporting our Small Business
Thank you for supporting our Small Business